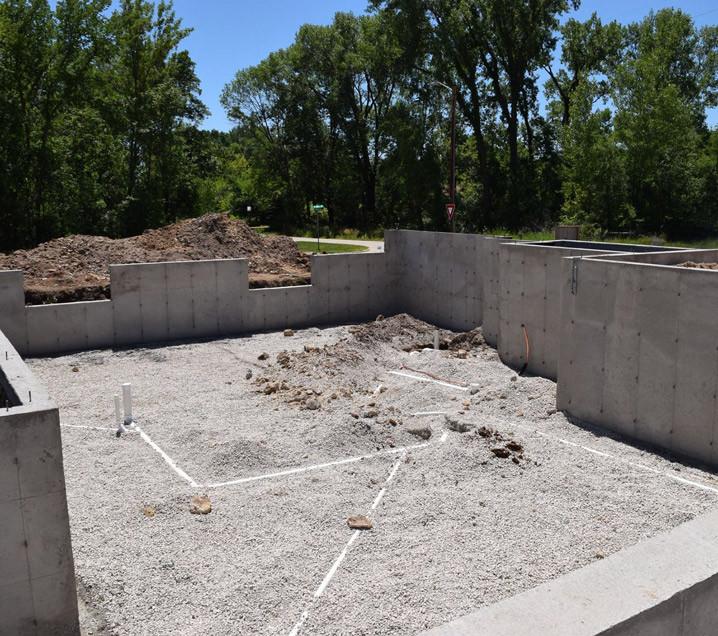 Residential Home Building
Whether seeking an entry-level home, mid-level or luxury home, all Abode homes are customized to match your vision.
By selecting an Abode home you can make it your own by choosing design touches that match your vision. We can start with a floor plan that is designed by Abode Construction and you add the final touches to fit your needs and lifestyle.  Or we can work with your architectural plans to make your dream home a reality.
Award Winning Construction at Many Price Points
All Abode homes are custom, whether entry-level or luxury.
Customized Approach - our custom homes are custom at every pricepoint
One-stop shop - Abode can design/build, excavate and prep, landscape and light
Desirable locations, longstanding community partner
More differences
Abode Resources
Realizing dreams of our homeowner partners
"…Many times we heard how difficult it was to build and all the issues we would have to overcome. Our experience was fantastic and any problems we had were dealt with promptly and efficiently. In the very beginning the electricians contacted us and recommended additional lighting in the basement and they were right. We are happy we listened to them. They even took time move the lighting in the dining room to make sure it was exactly where we wanted it. "
"Best decision I have made! They are so easy to work with and very accommodating. I have had a great, stress-free experience and they still support my never ending questions. I love my condo 🙂
They are the best people to deal with! They do what they say and have great follow thru.
I have the Lansing floor plan and I love it. I love the windows they install way up high. Brings in so much natural light. That was a great idea!!!"
Thank you Abode for building our dream home ❤️❤️❤
The one word that comes to mind while we built with you is TRUST. We trusted you with our forever home and you nailed it!
Thank you for your prompt emails, text messages, and phone calls back while we were building…as well as your excitement for and with us while building.
We wish there were more than five stars to add to your review.